How We Hire
Get ready to land your dream job
Explore resources to help you nail your interview and find answers to all your hiring questions.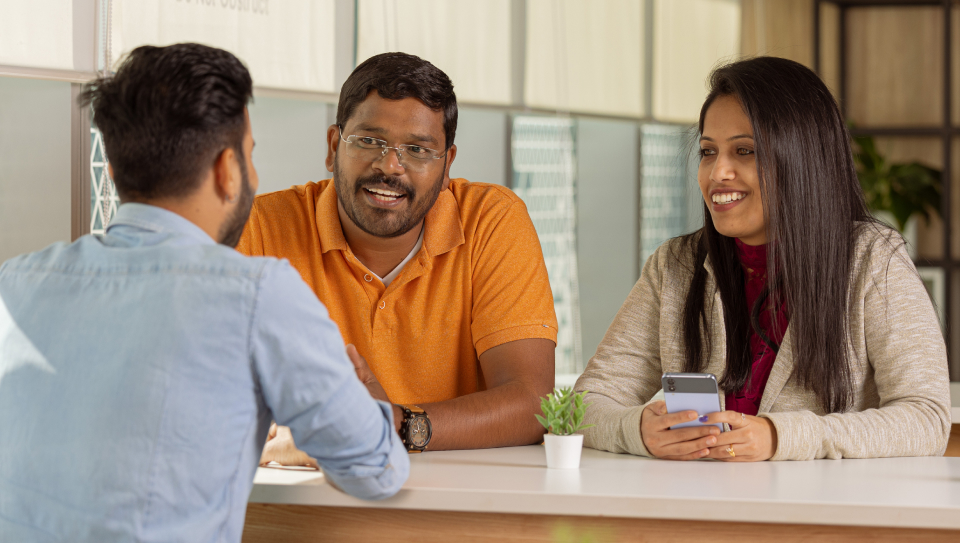 The first step to a fulfilling career is knowing what you want. Before you start job searching, figure out what you're passionate about.
How we hire
Step 1: Application
Step 2: Interview
Step 3: Decision
Share your skills and experience
Start by submitting your resume/CV. Don't shy away from including your most recent wins, proud moments, and exciting projects that are relevant to the role you're applying for.

Unsure if you meet all the qualifications in the job description but still excited about the position? We encourage you to apply anyway! You may apply for multiple open roles if they match your interests and career goals.

We welcome all candidates, including individuals from non-traditional, varied backgrounds who may not have followed a typical path. We believe skills and experience are transferable and the desire to dream big makes for great candidates.

A member of our Talent Acquisition team (yes, a real person—not a machine) will review your application and let you know if we'll be moving forward.
See Open Roles
Bring your true self
Our interview process is designed to help us get to know you and learn about your skills and values. It's also an opportunity for you to learn about ServiceNow's purpose, values, and culture.

To eliminate bias, we follow structured equitable hiring practices, a prescriptive interview process, and standard evaluation guides. Our process typically involves a few interview rounds, but the exact number will depend on the position. You may also be asked to do a technical coding assessment or presentation, which are both designed to give you a clearer understanding of the day-to-day work.

Expand your ServiceNow knowledge and prepare for your interview by heading to our corporate blog, media newsroom, and employee stories. For our intern and co-op hiring process, refer to the Early Career page. For contract roles, visit our contingent workforce management site here.
Receive an offer or feedback
Once the interview process is complete, the hiring team will debrief and make a final decision. If you are selected for the role, your recruiter will reach out with an offer. If you haven't been selected for the role, we'll notify you.
Hear about our well-being benefits
Watch Video
See why we're a great place to work
Watch Video
Tips from our recruiting team
Frequently asked questions
Still looking for the right fit? Connect with us.
Whether you want to learn more about ServiceNow, are waiting for the right position to open up, or simply want to receive company updates, take the first step to connect by completing our simple signup form.
Join Talent Community
ServiceNow is an Equal Employment Opportunity Employer. All qualified applicants will receive consideration for employment without regard to race, color, creed, religion, sex, sexual orientation, national origin or nationality, ancestry, age, disability, gender identity or expression, marital status, veteran status or any other category protected by law.